ON-SITE MAINTENANCE BY OUR ROBOTICS EXPERTS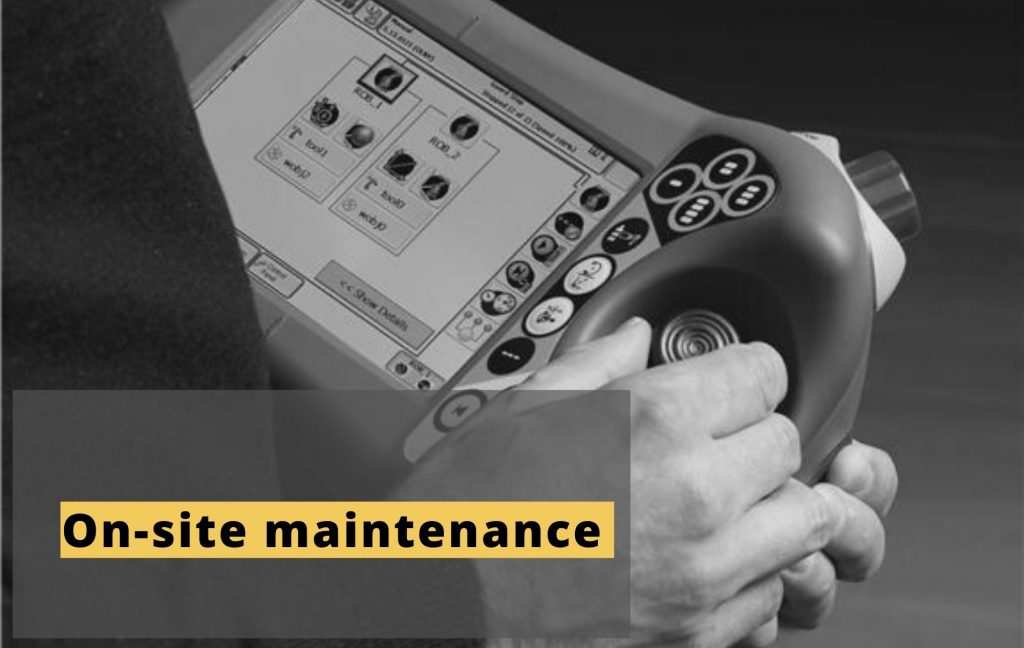 BKTRONIC

is at your service for all

preventive and curative ABB robotics maintenance on site.

ANNUAL PREVENTIVE MAINTENANCE
Each year, and according to the number of working hours of the robot, a preventive maintenance should be proceeded. We have put in place specific procedures for the electrical and mechanical maintenance of robots, that totally fits the manufacturer requirements, of which here is a summary:
The mechanical maintenance range includes a check of all axes, brakes, clearances and cables as well as a replacement of oils and greases and a cleaning.
The electrical maintenance range includes a check of the rack (errors, software version and system parameters, voltages, fans…), a check of the console and all cables and connectors and a cleaning.
We provide a detailed report after maintenance, as well as a complete system backup. In the case that some elements are detected as being at the end of life or failing, we send you an estimate for the replacement of these parts.

CORRECTIVE MAINTENANCE
In many cases, the breakdown of a robot quickly causes production breakdown.
This is why our robotic engineers are able to come on-site with a package of spare parts (electronic, motor, cable unit…), in order to detect the defective element as soon as possible, to replace it and to restart production as soon as possible.
Of course, we are also able to planned replacements of parts, within the framework of a preventive maintenance (for example, the preventive replacement of several cable unit or motor on multiple robots).

We will answer in the most adapted way to your needs.