QUALITY REPAIRS BY SPECIALISTS

Does your need concern an absolute emergency to repair an industrial robot part intended to be put back in stock or for a preventive replacement project on a robot?
Our robotic engineers are at your service to provide a complete diagnosis and to advise you on the steps to take when replacing or repairing industrial robot parts.

An adapted
diagnosis 
We offer a diagnosis including a complete analysis, all the elements intended to be put in stock are controlled and completely inspected. The repair or restoration of industrial robot parts (electronic and mechanical) is performed by our technicians in our workshop.  Indeed, we own and use advanced equipment to optimize our diagnosis: BGA machine, X-ray.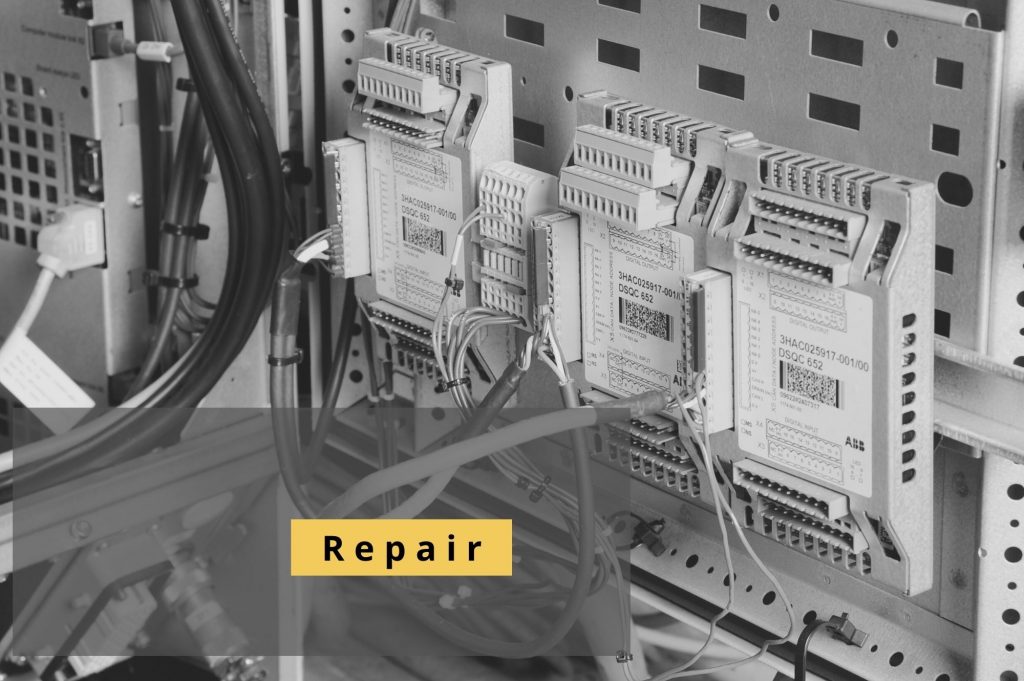 A complete

repair

process
Depending on the defect, we follow a precise procedure for the repair of your robotic equipment. Moreover, the repair includes the replacement of the defective parts as well as the replacement of any part likely to fail in the future.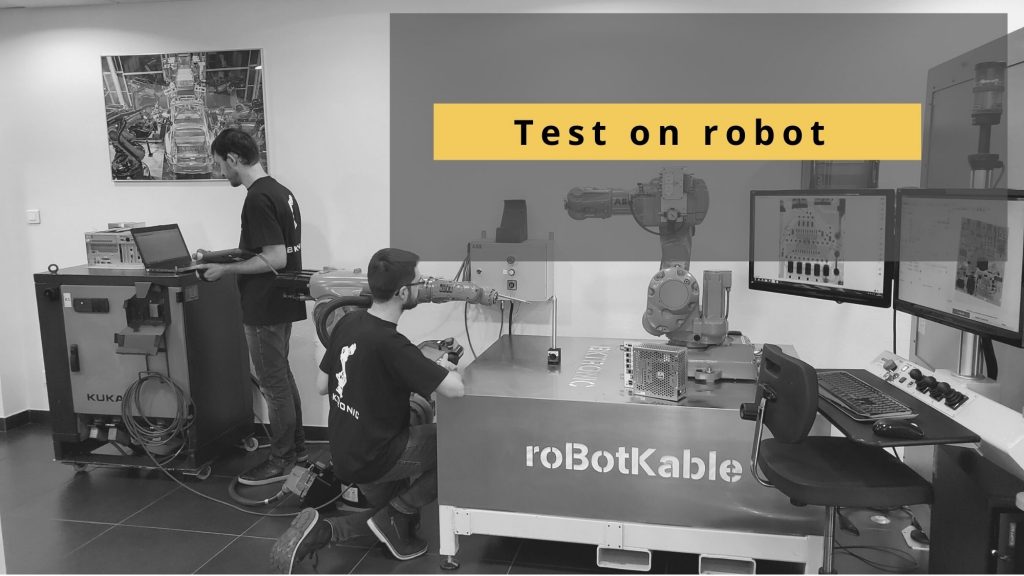 Robot testing

by experts

Specialized in the field of robotics, our electronics technicians are able to repair and make parts as reliable as possible.

With more than 25 robots and dedicated test benches, we ensure that the repaired parts function properly under conditions similar to those in production.

We perform our work in optimal conditions. Finally, the material will be tested on a robot, according to precise criteria, in order to ensure 100% functionality.

The skills we have acquired over time, combined with complete robot testing, allow us to ensure that you receive a 100% functional part upon delivery and a very low return rate during the warranty period.

We will answer in the most adapted way to your needs.